Pressing & Glueing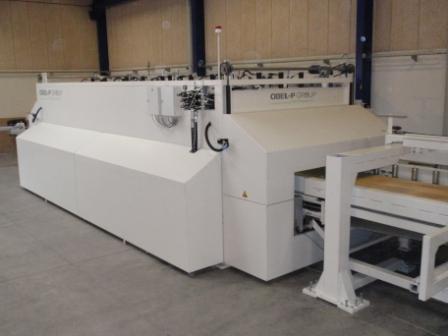 High-end gluing and pressing systems are our speciality.

High Frequency (RF) Presses and Generators have been developed and produced for more than 60 years alongside with hot-water presses and veneer presses.

We have a wide range of standard systems but also provide tailor made solutions specifically designed to your specifications.

The symmetric output of the Obel-P HF-Generators ensures a controlled distribution to the work piece.

Recent development has resulted in a new generation of continuous HF-Through feed presses with high output for the production of glue boards, window frames and smaller beams.

Our customers are manufacturers of wood-beams, solid wood boards and component and other glued wood components.